This Labor Day weekend I started thinking about labor.
Labor in the sense that delivering on brand promise and customer experience takes exactly that–labor. And in thinking about customer segmentation don't even bother looking at your customer's shoes or watch anymore for a sign of customer value. In addition purchase history might not help you either.
The pen is mightier than the sword…whether it's a  Montblanc or a BIC. And social has thrown out a lot of the longstanding rules about traditional marketing.
Four New Rules to Court the Influencer:

1. Treat all customers with respect.
People are watching and listening all the time. Whether you are respecting or disrespecting an influencer, or the guy ahead of her in line, you are probably screwed either way. Treat everyone with respect and you will have crossed your T's and dotted your I's.
2. Keep your friends close and your enemies closer.
Keep the curmudgeons on your good side. They like to complain. Don't let it be about your brand's products or services.
3. Everything matters.
Every interaction & every customer touchpoint has to be seamless. Multi-channel messages need to be communicated with one message in one voice. Every step along the "throughput" of the customer matters.
4. Surprise and delight. Do it often. Do it randomly.
Surprise marketing is everything. Shake things up. Make your prospects and customers feel something when they come into your store, call your contact center, or tweet to you. Human beings love to be surprised. You won't be sorry.
What Does An Influencer Look Like?
Today I strolled into my favorite local mom and pop coffee shop. As I waited for my coffee at the register I watched two mustache sporting police officers. I noticed how proud and tall they stood. I imagined what it must feel like to wear a police uniform and a rifle on the belt–to feel that powerful.
But I couldn't help but feel the officer uniforms were from some kind of past historic world where easily identifiable uniforms communicated power and instilled fear (or a feeling of safety depending on context).
Today's most powerful people, on the web at least, don't don police uniforms. They are incognito and can quickly uproot your entire brand with one blog post. It's guerilla warfare out there.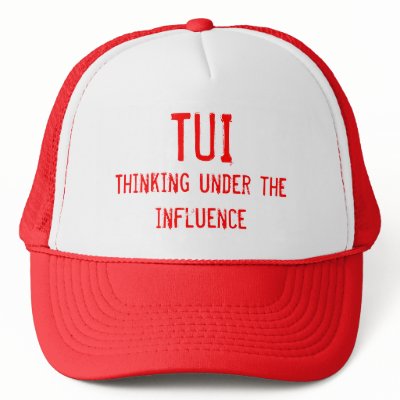 Opportunity is missed by most people because it is dressed in overalls and looks like work.-Thomas Edison
Go the extra mile. You never know if your customer uses a Montblanc or a BIC. And if they don't use a Montblanc, their customers, friends and networks might. It's big brother whether you like it or not. You never know who is watching or listening.
You've been warned-but it's an opportunity to delight and shine.